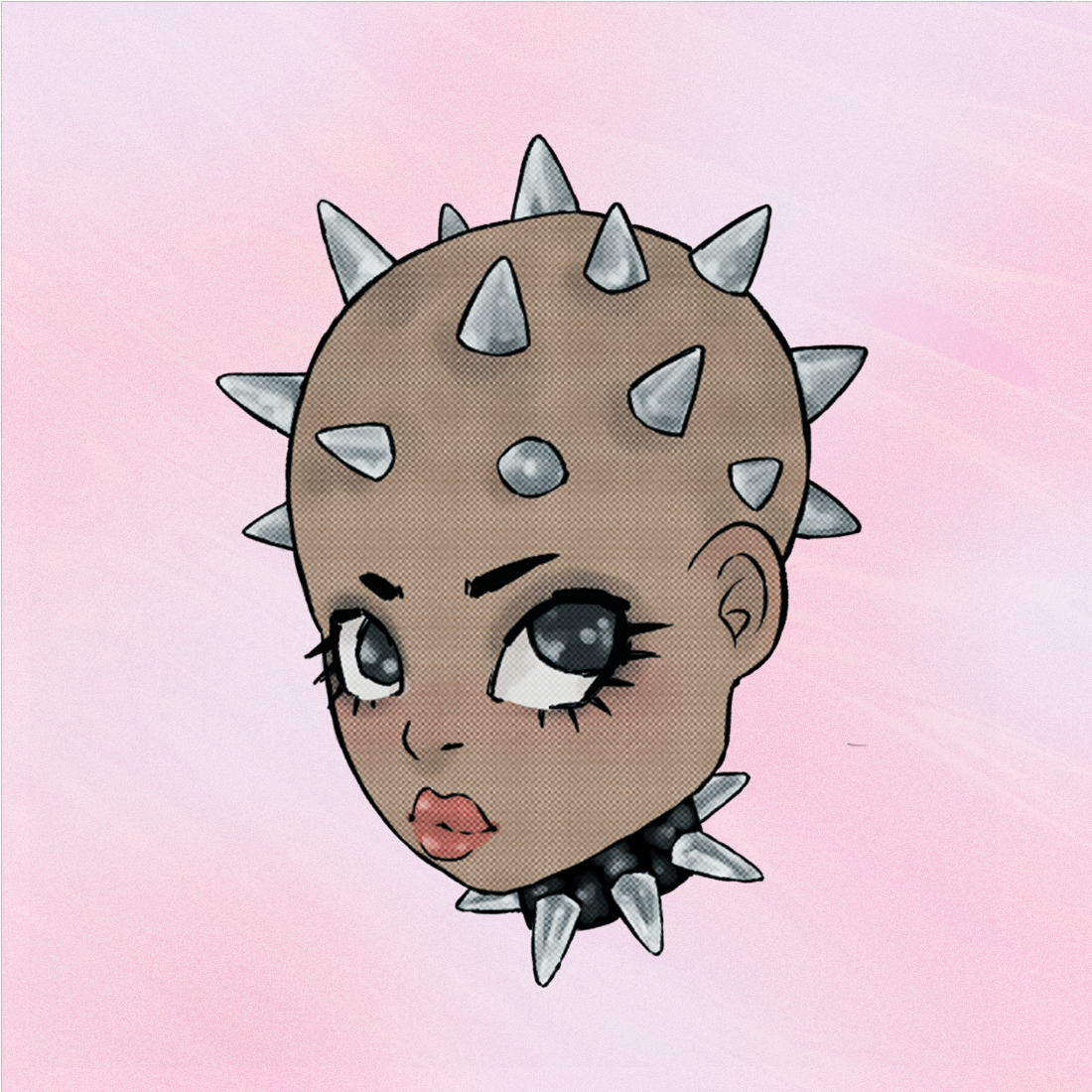 LUI TRASH
Lui Trash, is a Berlin based fashion designer. 
She stared designing cloth and accessories like Chokers, Harnesses and Belts out of the wish to have those items available in vegan options instead of the mainly leather dominated fetish and post fetish market.  
Before turning into a one-person-business and starting the brand she studied fashion design and was mostly creating clothes for friends and herself. 
She is inspired by people she met and the freedom she found in the city and the techno scene. 
Due to high quality materials her items are sustainable and designed to last a lifetime.  
The really deep need of creating, basically brought her into the creative arts space, as creating and making cloth is truly her passion. 
---
Extreme silicone choker with massive spikes handmade by LUI TRASH in Berlin.
handmade in Berlin
Strap: black premium silicone (food grade standard)
Buckle: stainless steel
Spikes: brass
2 sizes: small (32-38cm) & medium (35-42cm)
Strap is 2cm thick
Models: @lilbabyangel0 wearing SMALL, @blacksheepwhiteteeth wearing MEDIUM